developers
We work with real estate developers on properties ranging from three-unit buildings to high-rise residential towers. Developers understand the importance of presenting a lifestyle to buyers, and Rooms Redux staging turns empty units into model dream homes.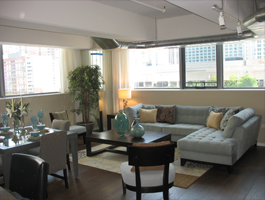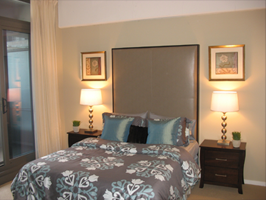 luxury lofts
Contemporary color and transitional pieces provide inspiration and aspiration. Utilizing current trends in home design is essential to captivating city loft buyers.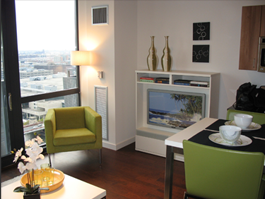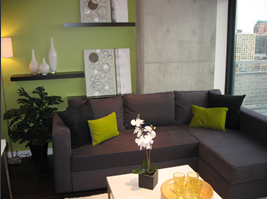 modern condominiums in south loop
Modern palettes and furniture engage the young buyers targeted for this development. Choosing a
style compatible with their tastes is critical to successful staging.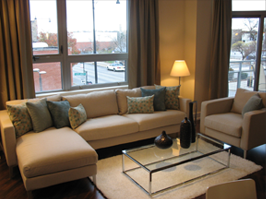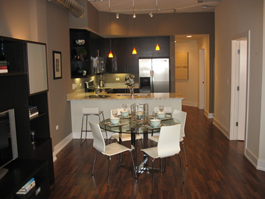 contemporary new construction lofts on the north side
Open concept living is shown to its best advantage in these urban high rise properties. Furniture placement and scale highlights the full potential of this space.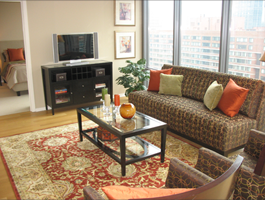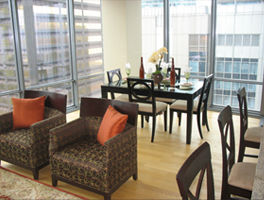 high end new construction condominiums in streeterville
Soaring spaces and abundant natural light are highly desirable – but tricky for buyers to imagine as home.
These lofts are staged to create a "wow factor" with a comfortable feel.